Roving Operations Manager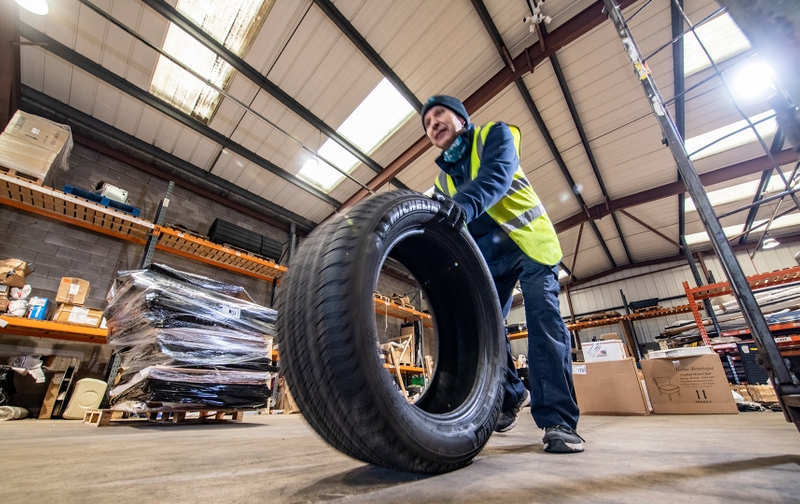 Salary:

£35,000.00 per annum

Total Contracted Hours:

40

Internal Job Title:

Roving Operations Manager

Location:

Newcastle - DXE

Position Type:

Permanent

Closing Date:

10 June 2023
Roving Operations Manager
6b Follinsby Park, Gateshead, Newcastle, Tyne and Wear , United Kingdom, NE10 8YF
An exciting new Regional Roving Operations Manager opportunity at DX!
All about you
You will be friendly, hard-working and love the buzz of getting things done. We love team players and here at DX we are committed to providing our people the technical and personal skills to progress their careers.
About us
We think we are more than just a delivery company. We know each item tells a story and we know that for someone, somewhere, it'll make their day, or not - if we fail! DX is the specialist provider of customer-driven solutions for time sensitive, mission critical, high value and heavier items delivery. DX routinely handles goods from many high street retailers and industry sectors including homeware, high street fashion, optical lenses, pharmacy items and jewellery along with legal documents, the UK Government and foreign embassies for identity documents and visas.
Our brand is what we do every day and our values set the tone for how we want our colleagues to go about their business of delivering the Delivered Exactly promise. Our goal every day is to deliver on our promises, so you can deliver on yours.
What will it feel like to be part of our team?
At DX, we know our people are our foundation of success. We'll give you all the responsibility you need to develop yourself as an adaptable leader; with plenty of challenges to keep your career growing. If you want to develop your career, DX will provide the training and the opportunities! In addition, you will work with passionate and supportive people who are focused on meeting the DX Delivered Exactly promise.
Role summary:
This is a Regional role. You will be responsible assisting and leading Depot management teams on all operational aspects of a Depot. You will have influence on ensuring budgeted and/or targeted service, cost and quality performance measures. The successful candidate will be responsible for assisting managers and implementing new strategies through change management. The candidate will be regional based with some periods away from their home as part of a quick reaction team to support other Depots.
Key responsibilities
Evident line management experience in production/logistics/mail/ parcels services environment to at least the same level of responsibility.
Experience of running a multi shift logistics operation
Proven record of delivering great service to Customers and managing on-going Customer relationships.
Experience of managing a diverse workforce including sub- contractors, self- employed drivers and PAYE drivers.
Experience of managing direct cost budget.
Ability to use Microsoft XP (Excel, Word, Email, Access, PowerPoint) or similar data base.
Experience of change management and the implementation of new strategies.
Essential criteria for this role
Previous experience in the logistics or distribution industry
Additional information on this role
If you have previous experience of managing teams in fast-paced mail/distribution environments and have the ambition to develop your leadership skills, then we would love to hear from you.
Benefits:
Competitive Rates of Pay
Company vehicle and fuel card
Subsistence expenses where necessary
Holidays: 25 days + bank holidays
Pension, Life Assurance and other additional benefits
Excellent opportunities for career progression and more!!
We look forward to hearing from you!
Benefits
Employee Assistance Programme