Self Employed Couriers
Our aim is to work in partnership with you to deliver great service to our Customers every time, on time.
Life as a Self Employed Courier
If you are looking for flexibility and the opportunity to control your own earning potential, becoming a self-employed courier could be for you. At DX we are always looking for motivated self-employed couriers to deliver parcels and mail from our many nationwide depots.
What are the advantages of being a self-employed courier?
Among the many advantages of being a courier at DX, being self-employed means you can fit in hours to suit your lifestyle. If you are looking for something new, previous courier experience is not necessary. At DX you get to work with a fast, reliable and secure service that has over 30 years' experience in the industry.
What do our couriers say about working with DX?
"I have supplied courier services to DX for a number of years now and really enjoy the variety of the work and the flexibility it gives me"
"I love being my own boss but also part of a team – best of both worlds for me"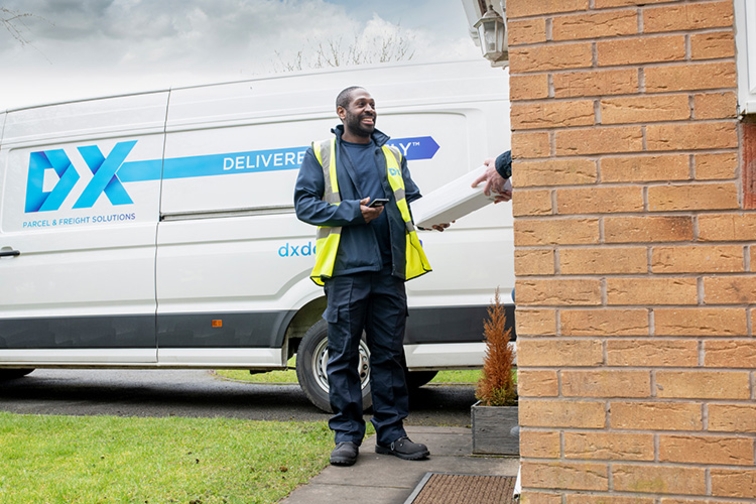 Courier FAQ's
What do I need to become a self-employed courier?

You will need to be enthusiastic and thrive on and take pride in delivering great Customer Service. You will need to be self-employed, have the correct business insurance, a valid driving licence and pass our internal vetting process which includes: a 5 year work history, right to work in the UK; Criminal Record; credit; and address checks. Full details of our vetting procedure can be discussed with you following your application.

What do I need to do next?

All you need to do is click on an opportunity that is of interest and apply, we will then be in touch to organise a meeting with successful applicants, it's as easy as that!