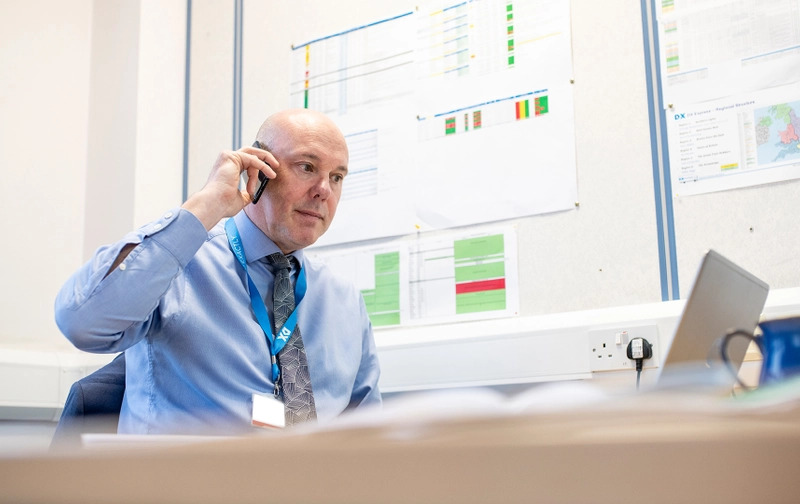 Salary:

26,910.00

Total Contracted Hours:

45

Advertised Job Title:

3.5t Driver

Location:

Dartford - DXE

Position Type:

Permanent

Closing Date:

31 January 2024
3.5t Driver
Unit 55b, Edisons Park, Bridge Close, Datford, England, DA2 6QP
An exciting new 3.5t Driver opportunity at DX!
All about you
You will be friendly, hard-working and love the buzz of getting things done. We value team players and here at DX we are committed to providing our people with the technical and personal skills to progress their careers.
About us
We think we are more than just a delivery company. We know each item tells a story and we know that for someone, somewhere, it'll make their day, or not - if we fail!
DX is the specialist provider of customer-driven solutions for time sensitive, mission critical, high value and heavier items delivery. DX routinely handles goods from many high street retailers and industry sectors including homeware, high street fashion, optical lenses, pharmacy items and jewellery along with legal documents, the UK Government and foreign embassies for identity documents and visas.
Our brand is what we do every day and our values set the tone for how we want our colleagues to go about their business of delivering the Delivered Exactly promise. Our goal every day is to deliver on our promises, so you can deliver on yours.
What will it feel like to be part of our team?
At DX, we know our people are our foundation of success. We are passionate about your career progression with us. We strive to develop and promote from within whenever we can, so if you want to develop your career DX will provide the training and the opportunities!
Role summary:
To deliver customers products to the required premises ensuring all customers receive exceptional customer service as part of a multi drop delivery route. The driver will ensure that all products are transported safely to the customers' premises, treating their freight as if it were our own.
Key responsibilities
Must hold the relevant licence for the class of vehicle
Good geographical knowledge
Takes pride in delivering exceptional customer service
Problem Solver – Working to resolve customer problems at the point of delivery
Ability to build rapport with customers
Proven track record of driving vehicles in a safe and legal manner ensuring compliance with all legal requirements.
Additional information on this role
A current driving licence is essential for this role. This is an active role and a great opportunity to thrive in a fantastic team environment and grow with the company.
Benefits:
Holidays: 20 days + bank holidays
Opportunity to obtain additional licences (C / C+E)
Pension, Life Assurance, full uniform and other additional benefits
Excellent opportunities for career progression and more!!
We look forward to hearing from you!
Benefits
Employee Assistance Programme